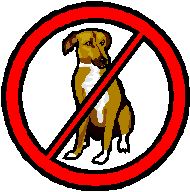 2017 Sanford Soccer
COLUMBUS DAY TOURNAMENT


OCTOBER 7-9 2017


Registration for the Columbus Day Tournament starts t0day! Please sign up as soon as you can as spaces will fill up fast!
The Sanford Soccer Association would like to invite you to be a part of the 2017 Columbus Day Tournament to be held on Saturday, October 7th through Monday, October 9th, 2017 in Sanford, ME.
Boys and girls teams, U9-U14 are invited to participate. Teams in the U9-U11 divisions will play 4 games. All other divisions will play a minimum of three games, with advancing teams participating in playoff games on Monday. Awards will be given to 1st and 2nd place teams for the U12-U14 divisions and participation awards will be handed out to all teams participating in the U9-U11 divisions.
SOCCER MAINE IS NOT CHANGING TO THE CALENDAR YEAR BIRTHDAYS! The teams MUST fall within the age brackets below in order to participate in the tournament.
U9 Players - Aug 1, 2008 to July 31, 2009
U10 Players - Aug 1, 2007 to July 31, 2008
U11 Players - Aug 1, 2006 to July 31, 2007
U12 Players - Aug 1, 2005 to July 31, 2006
U13 Players - Aug 1, 2004 to July 31, 2005
U14 Players - Aug 1, 2003 to July 31, 2004
As in previous years, we are anticipating 150+ quality soccer teams from around New England to play at the beautiful Shaw Field that offers one of the best concession stands around! Every effort will be made to accommodate the schedules of those teams traveling long distances. Our tournament runs rain or shine, though we reserve the right to postpone, shorten or reschedule games in extreme weather.
To register your team, click on the tournament link available above. Registration will close when all slots are filled or August 31st, whichever comes first. Once accepted into the tournament, no refunds will be given for cancellations or no-shows.
Team fees are:
U9-U10 teams are $350.00 per team
U11-U12 teams are $425.00 per team
U13-U14 teams are $450.00 per team
T-Shirt and Sweatshirt Pre-orders will be taken.
Please check our website for the order form.
I can also be emailed at sanfordcolumbusdaytournament@gmail.com
Or Sam Montgomery 207 -432 - 2475
https://www.gotsport.com/forms/app/?eventid=57866
We hope to see you all for another successful Columbus Day Tournament!
October 7th-9th 2017
Reserve your spot today!
Sanford Soccer Columbus Day
---