Sanford Soccer Faq's
---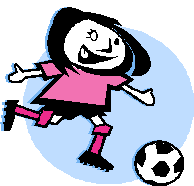 Dear members


We appreciate all the positive feedback and excitement about our new programs that you have shared with

us and we hope you will continue to provide it.


We are hopeful that you will reserve judgment until you have been able to do a thorough comparison of our

programs and trust that we (like you) truly care for each and every player in our association and are looking

to provide opportunities to them that they likely would not be able to provide themselves.





We would like to take a moment to respond to some of the questions we have received based on our

previous announcement and last Board Meeting.

(updated 02/27/12)


.


Q1: Will there be tryouts?


A1: There are no tryouts. EVERY player who wants to play soccer and signs up will be placed on an age

appropriate team on a "team assignment day" which will occur in the spring. Each player will be asked to

attend the team assignment day so that players can be split into teams. The date and time will be

announced at registration. Players from U5 – U8 will be placed randomly into groups at registration unless

specific requests are made and will not need to attend the team assignment day.


Q2: Where will my player practice?



A2: Players will practice one to two times per week at Shaw's Field.



Q3: Will my player have access to the training sessions held by the Challenger Trainers from England?



A3: As part of the new program, EVERY player can take part in additional OPTIONAL training sessions that

will be held each night at Shaw Field. More information will be available on times for these sessions as the

season approaches.


Q4: How many 'away' games will there be?


A4: See PROGRAM OFFERINGS


Q5: Will my player be able to play in the Columbus Day Tournament?


A5: Every player U9 and up will be given the opportunity to play in the Columbus Day Tournament held at

Shaw Field if they want.

We will enter in as many teams as we can fill with players for the tournament. This will provide an

additional 3 – 4 home games for players.


Q6: Will there be playoffs?


A6: For teams age U11 and under, a festival will be scheduled for the end of the season, which is a non-results oriented round robin. Teams will play 2 to 3 shortened games in one day against other local or town teams and will receive participation awards. For ages U12 and above teams will have the opportunity to compete in a results oriented playoff format.


Q7: Who will coach?


A7: As always, Sanford soccer will rely on parent volunteers to coach our teams. We have worked to generate a better support program for our parent coaches

in the new program with Challenger trainers

leading drills in our youngest age groups with our coaches helping them and transitioning to the parent

coaches leading the drills supported by

Challenger trainers in the older age groups. In addition, all coaches for U10 teams and above will be offered

training sessions to obtain coaching licenses.


Q8: Will my 9 year old be playing with 14 year olds?


A8: No. One of the advantages of the new program is that every player will play age appropriate soccer.

We will create as many teams within an age group as necessary to accommodate all the players that sign up.

The age breakdown of the teams uses the players birth year but will basically have players in the same

grade together playing on teams together.

The more specific age cut off dates for the 2012 fall are as follows:






Q9: How does the new program compare to last year's rec program?


A9: If you compare the new program side-by-side with last year you will find that overall it is very similar in structure to what families are used to but has added many more opportunities for players that want to do more.


Q10: What if my family needs help or has more questions?


A10: We understand that there will be families that will struggle to make this new program work and as

always, Sanford Soccer will do whatever we can to support those players and help them participate. But, we

as

a board feel it is very important that every player,

regardless of who they are has the opportunity to achieve as

much as they are capable of….this means different things for every player but what it means to us

is that we the board are responsible for providing opportunities for every player. The opportunities we are

providing this fall are listed above.


Q11: Are the current travel players and coaches being integrated into this system?


A11: Yes, all players will have one unified program, every player will have the same opportunities in the

new structure.

Both the travel program AND the rec program have gone away to provide our new program and structure

requiring compromises from everyone.



Q12: How will you determine who the parent coaches are?



A12: It will be similar to how we determined coaches in the past and we are hopeful that the coaches from

both the previous rec and travel programs will continue to participate in our new program.

If we have more coaches than are required for the number of teams, then the board will vote to approve

which coaches would be chosen using

a set of criteria that will be provided to everyone. Priority will be given to (i) previous coaches, (ii) years of

experience, and (iii) coaches for any U10 or older team will be required to participate in a training/licensing

class paid for by the association.

If coaches do not participate in the training class they

would not be allowed to coach. We feel strongly that by helping our parent volunteers become better coaches

it will enhance the entire program. All coaches will need to be approved by the board each year.



Q13: What is the expected cost per child?



A13: The cost is a tiered structure.
U5 - $40
U6 &U7 - $65
U8 & U9 - $75
U10 & U11 & U12 - $95
U13 & U14 - $105
Super Seniors - $40
Q14: What do the fees include?



A14: The fees include everything the player needs to play in the league except for shin guards and cleats(footwear)

depending on age group which each player will have to provide. No additional equipment will be required.



Q15: Why did the fees go up?



A15: For three reasons: First, the fundraisers we have done the past two years were not successful in

bringing in the additional funds necessary to cover expenses that aren't covered by player fees. In fact

they lost money. Secondly, the town has stopped providing services to the association that it has provided

since its inception, specifically the town no longer mows. The association has had to purchase a

commercial mower ($12,000) and pay the salary for someone to keep the fields maintained all

spring, summer and fall. Thirdly, we are building a new parking lot next to the fields

which is expected to cost ~$70,000 to improve safety and access to our playing fields.



Q16: How did you decide what the new fees were?


A16: The goal of the Sanford Soccer program is to keep the fees as LOW as possible for every player.

With that said the board participated in many hours of meetings looking at the program offerings and the costs

associated with them to identify the lowest cost program we could provide and still offer the

players what we believe is the right level of opportunities.



Q17: Traditionally, rec players received equal playing time.

What is the new policy for the new program?



A17: Sanford Soccer will require each player to play a minimum of 50% of each game for every

team except for those few teams participating in the Challenge Cup for a State Title.

Those teams will have some discretion on playing time during playoffs but will need to notify any

players of the possibility of less time prior to the games.



Q18: If we coach, will any of the players we have coached since Peewee remain together?



A18: We would like to keep teams together where possible since they have already built a support structure

to help each other out. However, we do want to put together evenly matched teams to insure all of our teams

are successful in our new structure. We will certainly take into consideration any requests we get and do our

best to accommodate them.



Q19: What happens if players don't attend away games and don't give the coach notice?


A19: If people register we would expect the players to attend the game. With 3-4 away games to local towns

over the course of 7-8 weeks we believe that teams can set up a carpool. We would suggest one approach

would be to have the team meet at Shaw Field for the away game just like they would if it were played at

Shaw. Then the available parents/players divide up into the transportation that is there and all drive up to

the game together. This not only saves on gas/transportation costs but allows anyone without transportation

an option to get to the game. However, communication within a team will be key to making this work, either

the coach or perhaps another volunteer on the team can take charge of communication and help organize the

away games and rideshares.



Q20: How many players are on a team;

what if a team does not have enough players to play in an away game?



A20: We would have 10-12 players on each U10 team (play 6 v 6), 12-14 on U11 and U12 teams

(who play 8 v 8),

and U13 and U14 teams would carry between 15-18 players (play 11 v 11). So even if you were

to miss one or

two players you should be fine. And since we have several teams within the same age group, if we have some

notice on being short players we can usually find players who are more than willing to play extra games and

help out.

Again, communication will be key.



Q21: How are the age groups broken up?



A21: The teams will be broken up into U5, U6&U7, U8&U9, U10, U11, U12, U13, U14.

So players will be playing with kids their own age, likely kids in the same grade level. We will NO LONGER

have teams that have 11 year olds and 14 year olds playing against each other. We expect to have about

45 teams total in the new program with probably about 20 of those teams being in the older age groups U10

and above. Again, every player will be placed on a team and we will make as many teams as necessary to

accommodate everyone who signs up. It is very typical for towns to have 15 – 20 teams so this will work well

with the current Soccer Maine league structure which we will be a part of.



Q22: What if my child is not competitive and just wants to play?


A22: Within the new program there are plenty of opportunities for players to choose additional soccer

activities including participating in tournaments and festivals as well as additional footskills and training.

However, these additional opportunities are optional for players. The minimum participation will include

one to two practices per week and the six league games.
Q. What is Sanford Soccer and who runs it?


A. The Sanford Soccer Association is made up of volunteers and is not a part of the school soccer program

or the Sanford Recreation program. We lease Shaw Field from Goodall Hospital for $1.00 dollar a year.

Our goal is to teach and support soccer throughout the community. To accomplish this, we must raise money,

maintain the Shaw Field complex, and organize and oversee leagues. The Sanford Soccer Association has a

Board of Directors that meets monthly to oversee all aspects of the organization.

We are registered with the IRS as a not for profit business.



Q. When should I start my children in soccer?


A. Boys and girls can start playing if they are 4 years old as of August 1, of the current year.

It is much easier for a child to compete at the fifth grade level and above if they start at a younger age.
Q. I would like my children to play soccer in Junior High and High School.

What can I do to best prepare them for a higher level of play?



A. Soccer has been getting more popular in the United States as well as in Maine. As the popularity increases,

so does the level of play. For your son or daughter to play up through the varsity level, they will have to work hard

on their skills or have exceptional natural ability. As a student advances from Junior High to Freshman to

Junior

Varsity to Varsity, the competition gets tougher and tougher. At the High School level, cuts are made during tryouts

if there are too many trying out for the team. If you look at varsity players, there are common variables. Typically,

they all have great parental support; they have played from a very young age, and have played soccer in the

off season. Off season may have been spring travel, indoor soccer during the winter, or summer leagues and

camps. As with most sports, the more you play, the better you get.



Q. If my son or daughter plays fall soccer and also spring soccer,

can they still play other sports?



A. There are many High School soccer players that also play a winter or a spring sport.

There are some, but not many that have the time and ability to play 3 sports and continue to

practice these sports during the off season.



Q. How do I get involved with coaching,

when I don't know much about soccer?


A. If your son or daughter starts at a young age, you don't need to know anything about soccer.

Once you get involved, you will quickly pick up the basics and learn more and more by watching and asking.

If you would like to continue coaching your child's team up through U-14 travel,

you will need to advance your coaching skills as your team advances their playing ability.

To do this, there are coaching clinics held in the area. There are also many great coaching books.

You can ask any of the experienced coaches or referees for more information.



Q. Where does all the money go from registration,

sponsors, concession, and tournaments?


A. Many people are surprised to learn about how much money it takes to run a good soccer program

and maintain quality fields.

Below is a list of how funds are spent:

T-Shirts and Uniforms

Referees

Phone Bills

Electricity

Insurance

Fertilizer

Grass Seed

Mowers

Building Maintenance

Summer Maintenance Person

Goals

Balls

Concession Equipment

New Projects
These expenses typically run between $50 thousand to $75 thousand dollars annually. The soccer board

decides where the funds are spent and what projects need to be completed. During the last few years,

large projects such as automatic underground irrigation fed from a well and a new concession stand with

a second floor meeting / training room has been completed. These two projects totaled $175 thousand

dollars and where accomplished with the help of many volunteers and the support of many businesses in the

surrounding area.
Q. I would like to get involved and help the soccer program.

How much of a time commitment would be required and

what types of jobs are there?


A. We encourage all parents to get involved for a minimum of an hour or two per season.

This may be helping out in the concession stand or working some maintenance at the field. If you want

to make a larger commitment, you may decide to coach a team, or be a commissioner that oversees

and organizes a group of coaches. Other positions you may consider in the future are President, VP of

Programs,

Treasurer, Secretary, Board Member, Head of Concession, Head of Retail, Field Coordinator, Registrar,

Equipment, Columbus Day Tournament Director, or New Project Director.

It takes a lot to make the soccer program work and every little bit helps us to be the best youth soccer

program in Maine. If you would like to get involved and help us to share ideas, bring smiles, enjoyment

, friendship and athletic ability through soccer to the children and youth of Sanford, contact any of our board

members.