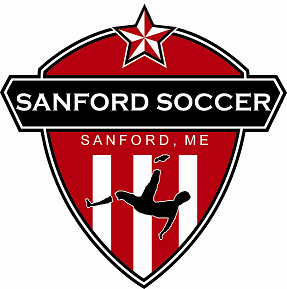 2021 Fall Soccer Registration
some divisions have space. Please send an email to Sanfordsoccersecretary@gmail.com with your child's name and birthdate.
Sanford Soccer needs your help more than ever before!
After having to make the hard choice of canceling last year's season due to the Covid Virus.
We are in high hopes of being able to have a Spring and Fall season as long as we are safe from the pandemic.
The current board members need your help! Most of the board members on the current board have kids that have aged out of the program years ago.
They stay on the board to keep Sanford Soccer going and give your child a chance to play soccer at what past and current volunteers have built as one of the best programs and facilities in the state.
Our facilities are unmatched by very few in the state and all current and past volunteers are very proud of that and hope that you can help keep this 30+ year program going.
Starting at 4 years old and going all the way up to 13-years old we have a program for your child.
All Sanford Soccer kids playing in the travel league starting at 8 years old have the opportunity to play in the largest travel team tournament in the state. Sanford Soccer's Columbus Day Tournament!
We need your help more than ever, We need Board Members, Coaches, and anyone that can help this year. This year's meeting will be done on Zoom. So we hope you will join us! We are facing the harsh reality that this 30+ year youth organization could come to an end without your help!
Sanford Soccer Executive Board





REFUNDS: sanfordsoccerrefund@gmail.com
CREDITS: sanfordsoccercredit@gmail.com
Executive Board Members
Adam Tarbox, President
Mike Hludik, VP of Programs
Mike Soule, Treasurer
Samantha Montgomery , Secretary
Board of Directors
Dave McCall, Darlene Montgomery, Nick Ericson, Kevin Eaton, Mike Fraser and Tim Cole
Sanford Soccer Association Program Offerings for 2021 Fall Soccer
PROGRAM NAME

PROGRAM AGE

PROGRAM BIRTH DATE RANGE

Program Description

FEE

Little Kickers

U5

U5– Aug 1, 2016 to July 31, 2017**

**Children born before July 31, 2015

may be placed in the program on

request and if space is available

Sessions at Shaw Field.

Seven 45 minute fun filled sessions led by Sanford Girls Varsity Team

$70

Pee-Wee

U6 & U7

U6– Aug 1, 2015 to July 31, 2016

U7 - Aug 1, 2014 to July 31, 2015

Sessions at Shaw Field

1 - 2 hours of practice per week

led by volunteer coaches,

using age appropriate curriculum,

seven games on Saturdays.




$95

Junior

U8 & U9

U8 – Aug 1, 2013 to July 31, 2014

U9 - Aug 1, 2012 to July 31, 2013

Sessions at Shaw Field

1-2 hours of practice per week

Led by volunteer coaches

using age appropriate curriculum,

seven games on Saturdays.




$105

Classic Travel

U9-

U14

U9 - Aug 1, 2012 to July 31, 2013

U10 – Aug 1, 2011 to July 31, 2012

U11 - Aug 1, 2010 to July 31, 2011

U12 - Aug 1, 2009 to July 31, 2010

U13 - Aug 1, 2008 to July 31, 2009

U14 – Aug 1, 2007 to July 31, 2008

Practice 1-2 hours per week at Shaw Field

6 Soccer Maine League games (3 at Shaw Field and 3 at neighboring towns) with end of season playoffs, festivals and option to participate in Sanford Soccer's Columbus Day Tournament.

Led by licensed volunteer coaches




U09-U12 $110

U13-U14 $120















Sanford-Springvale
Soccer Association
Christine Soule Memorial Scholarship
In memory of Christine Soule, a long-time supporter of soccer, the association,
and the arts, Sanford-Springvale Soccer Association will award two scholarships to
graduating seniors of Sanford High School. Qualified candidates will be one
young
man and one young woman who have participated for at least two years in the
Sanford-Springvale Soccer Association, demonstrated a continued passion for the
sport throughout high school, and submitted a complete scholarship application by the deadline.
Please follow the link below to download the scholarship form
Congratulations to the U14 girls

2016 Classic Cup State Champions!
NO DOGS ALLOWED ON FIELDS
The purpose of Sanford Soccer is to foster, promote, and advance the cause of youth soccer in Sanford and Springvale without regard to sex, race or creed; to guard the interests of the teams and players; and to respect their relationships and affiliation with Soccer Maine and the United States Youth Federation.